The wildfire danger in the Grande Prairie Forest Area is currently LOW.
Wind-driven springtime wildfires are of concern for the next several weeks. Warming weather will cause the snow to melt and disappear quickly leaving areas of dry exposed grass. Fine fuels like dead grass will ignite easily and fire can spread quickly, even under light winds.
Sturgeon Lake Cree Nation Hazard Reduction Burn
Hazard reduction burning in the community of Sturgeon Lake Cree Nation will begin on Saturday, April 23, 2022. Burning will continue until weather permits or the burn is complete. Every spring, firefighters burn areas of dry grass around the community. Burning is an efficient way to remove this extremely flammable fire fuel. Trained firefighters will be burning under specific weather conditions to ensure the fires are controlled and the impact of smoke to roadways and communities are minimized. All public roads and highways will remain open.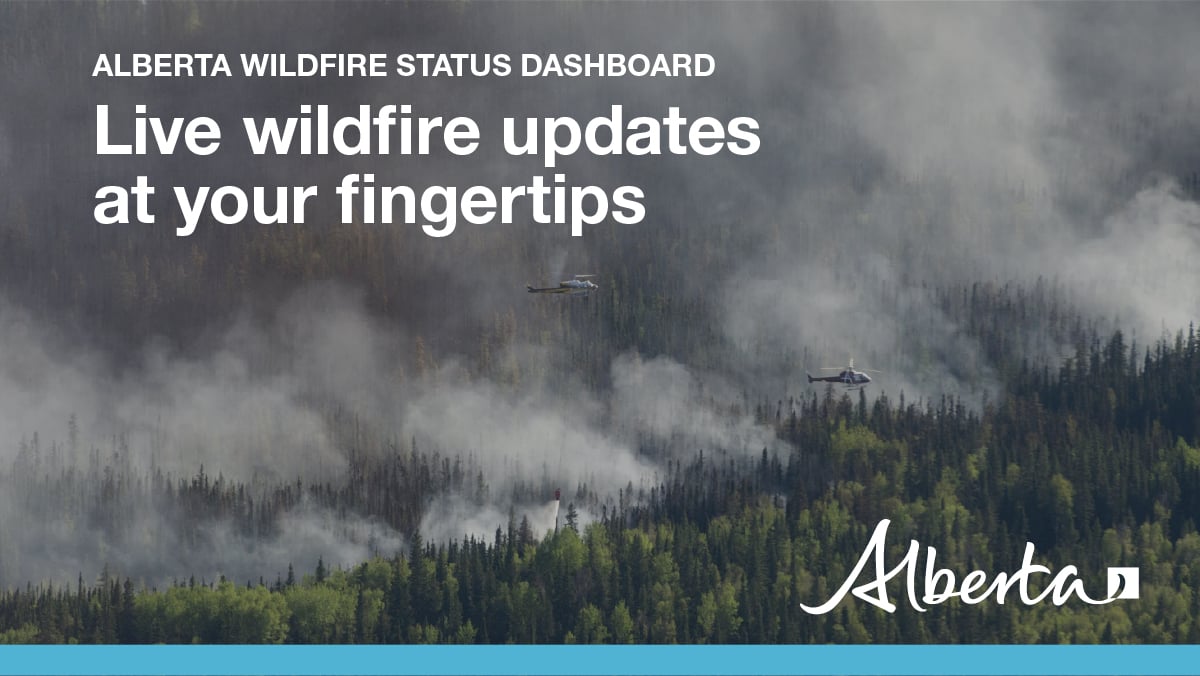 Check out our new wildfire dashboard. This new feature provides up-to-date wildfire information at the click of a button. This interactive tool displays important statistics on the number of active wildfires in the province, sizes, locations, suspected causes and more.
The new wildfire dashboard will feature a Wildfires of Note section that provides further detail on wildfires of greater public interest due to size, location, or other relevant factor(s).
Albertans living or working in the Forest Protection Area of the province can request a free fire permit by contacting your local forestry office or using the new, convenient online Fire Permit Portal.
County West / Grovedale - (780) 814-1648

Spirit River – (780) 814-1983

Valleyview – (780) 524-6576

Anyone living outside the Forest Protection Area can contact their municipality for information about local fire permit requirements.
For more information:
Kelly Burke | Wildfire Information Officer
(780) 832 7235