A fire advisory remains in place for the Grande Prairie Forest Area. The fire danger is now HIGH for the Grande Prairie Forest Area.

High temperatures, low humidity, and wind all contribute to increasing the fire danger. Lightning-related fires are more common in June through August and in the late afternoon. If you spot a wildfire call 310-FIRE.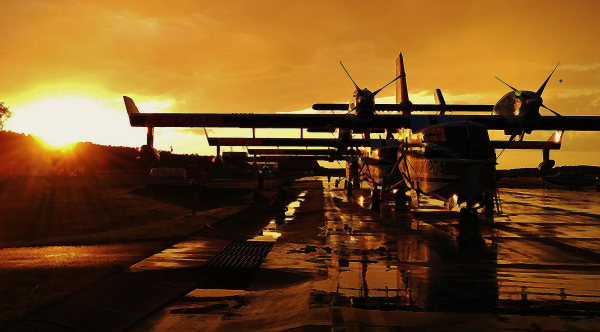 GRANDE PRAIRIE FOREST AREA WILDFIRE UPDATE | June 25, 2020 AT 4:30 p.m.
Since March 1, there have been 28 wildfires in the Grande Prairie Forest Area.
For more information on the current wildfire situation across the province of Alberta, visit wildfirestatus.alberta.ca.
BEFORE YOU BURN IT, GET YOUR PERMIT
Call in before you would like to burn in order to give our staff time to arrange to come out to your site and issue your permit.
Do not burn during windy conditions. You must evaluate the weather at your specific location and follow the conditions on your permit. You are responsible if a fire escapes the burn permit area. Extinguish all fire before the permit expires. Contact your local fire guardian or an Agriculture and Forestry office for a permit.
Spirit River (780) 814 1983
Valleyview (780) 524 6576
County West (780) 814 1648
Thank you for doing your part to prevent wildfires. If you spot a wildfire call 310-FIRE.

A fire advisory means Albertans in the Forest Protection Area can safely enjoy the use of a fire pit in their backyard, charcoal briquettes on a barbecue, or a safe campfire.
Allowed:
• safe wood campfires
• backyard fire pits
• charcoal briquette barbecues
• use of propane, natural gas or powered appliance
• catalytic or infrared-style heaters
• safe burning with a permit
• recreational off-highway vehicle use
Prohibited:
• burning (excluding campfires) without a permit
• unattended or unsafe campfire
*Permits may not be issued as usual under a fire advisory.
These precautions are in place as part of the COVID-19 pandemic response plan to avoid multiple disasters at a time when resources may be limited. Restrictions can be phased back in as necessary to address wildfire risk area-by-area. We will re-evaluate daily. We expect this fire advisory to reduce the number of human-caused wildfires in Alberta, while allowing Albertans to enjoy outdoor activities as much as possible.
Please visit AlbertaFireBans.ca for more information about fire bans and restrictions in the Forest Protection Area of Alberta.
Kelly Burke | Wildfire Information Officer
Mobile: (780) 832 7235
Phone: 1-866-394-3473
RELATED INFORMATION
Websites:
Apps: