CURRENT CONDITIONS IN THE CALGARY FOREST AREA
The average fire danger rating across the Calgary Forest Area (CFA) is now MODERATE. Widespread precipitation is anticipated over the weekend.
---
ACTIVE WILDFIRES IN THE CFA
There is one active wildfire in the CFA. CWF-061 was reported on June 16 and is now under control at 1.65 hectares. The cause remains under investigation.
---
REPORTING WILDFIRES
A crucial part of our wildfire detection program is the public reporting of smoke and wildfires. Please continue to report wildfires to 310-FIRE. We would like to thanks those individuals who have reported wildfires this year and allowed us to action them as quickly as possible.
---
PROVINCIAL WILDFIRE UPDATE*
Since March 1, there have been 556 wildfires which have burned 1,379 hectares in the Forest Protection Area of Alberta. For more information on the current wildfire situation across the province, please visit wildfirestatus.alberta.ca
*As of 10 am, June 17, 2021
---
FIRE PERMITS
As of March 1, fire permits are required for any burning, except campfires, in the Forest Protection Area of Alberta. By getting a permit you help keep our firefighters free to fight real wildfires instead of responding to the smoke in your backyard. Fire permits are free and can be requested from the Calgary Forest Area office by calling 403-297-8800.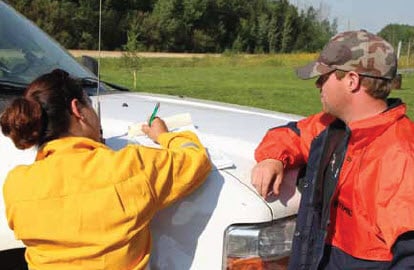 ---
Unless conditions change, you can expect your next update on June 24, 2021.
MORE INFORMATION:
Calgary Forest Area Information Officer
403-818-0938
io.calgary@gov.ab.ca
---
RELATED INFORMATION
Websites:
Social Media:

Apps: