CURRENT CONDITIONS IN THE CALGARY FOREST AREA
Relief in the form of rain arrived after very hot and dry conditions. The fire danger rating across the Calgary Forest Area is now LOW. Warmer conditions are expected by mid next week.
---
ACTIVE WILDFIRES IN THE CFA
There are no active wildfires in the CFA. In the past week, wildland firefighters responded to two wildfires, both were extinguished.
---
FIREWORKS AND EXPLODING TARGETS
Exploding Targets/Fireworks: These devices are prohibited in the Forest Protection Area without express written permission from a forest officer. These devices have already caused several wildfires this year.
Using exploding targets or fireworks without permission could land you a $600 ticket. If you cause a wildfire, you could also be held responsible for the costs of extinguishing that wildfire.
For more information, visit wildfire.alberta.ca
---
PROVINCIAL WILDFIRE UPDATE*
Since March 1, there have been 512 wildfires which have burned 1,374 hectares in the Forest Protection Area of Alberta. For more information on the current wildfire situation across the province, please visit wildfirestatus.alberta.ca
*As of 10 am, June 10, 2021
---
FIRE PERMITS
As of March 1, fire permits are required for any burning, except campfires, in the Forest Protection Area of Alberta. By getting a permit you help keep our firefighters free to fight real wildfires instead of responding to the smoke in your backyard. Fire permits are free and can be requested from the Calgary Forest Area office by calling 403-297-8800.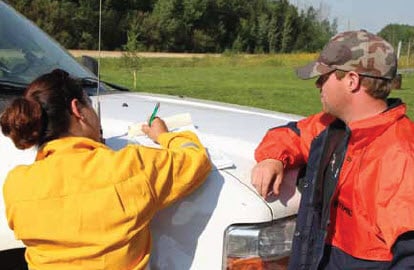 ---
Unless conditions change, you can expect your next update on June 17, 2021.
MORE INFORMATION:
Calgary Forest Area Information Officer
403-818-0938
io.calgary@gov.ab.ca
---
RELATED INFORMATION
Websites:
Social Media:

Apps: