CURRENT CONDITIONS IN THE CALGARY FOREST AREA
With scattered precipitation across the area and cooler temperatures, the wildfire danger in the Calgary Forest Area remains LOW.
---
WILDFIRES IN THE CFA
There are currently no active wildfires in the CFA.
In the past week, wildland firefighters responded to one wildfire, CWF-111 is extinguished at 0.05 hectares. The cause remains under investigation.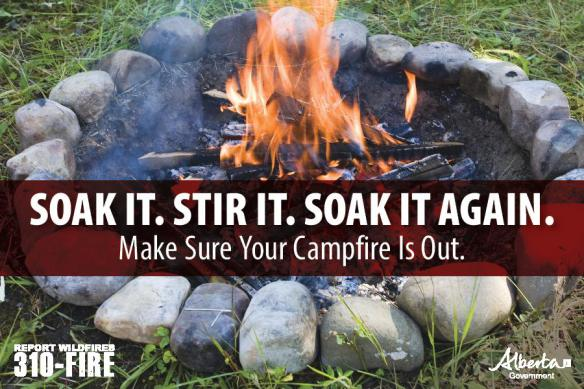 FIRE PERMITS
From March 1 until October 31, fire permits are required for any burning, except campfires, in the Forest Protection Area of Alberta. By getting a permit you help keep our firefighters free to fight real wildfires instead of responding to the smoke in your backyard. Fire permits are free and can be requested from the Calgary Forest Area office by calling 403-297-8800.
PROVINCIAL WILDFIRE UPDATE*
Since March 1, there have been 1,141 wildfires which have burned 52,872 hectares in the Forest Protection Area of Alberta. For more information on the current wildfire situation across the province, please visit wildfirestatus.alberta.ca
*As of 10 am, August 26, 2021
---
Unless conditions change, you can expect your next update by September 2, 2021.
MORE INFORMATION:
Calgary Forest Area Information Officer
403-818-0938
io.calgary@gov.ab.ca
---
RELATED INFORMATION
Websites:
Social Media:

Apps: