WILDFIRE DANGER
Warm, dry weather keeps the wildfire danger at high for the Whitecourt Forest Area. Under the current conditions, the forest is drying, making it easier for wildfire to start and spread.
The warm, dry weather is forecast to continue for the next few days, and wind speeds will increase, all factors which will increase the wildfire danger. Please take the necessary steps to prevent a wildfire.

Image: Whitecourt, Alberta.
---
FIRE PERMITS ARE REQUIRED
Free fire permits are required for any burning (except campfires) within the Forest Protection Area of Alberta.
If you need a fire permit in the Whitecourt Forest Area, call 780-778-7272.
If you burn without a permit, or outside of the permit conditions, your fire is a wildfire. Learn about violation tickets for burning without a permit.
---
WILDFIRE SITUATION | June 20, 2018, at 4:00 p.m.
Whitecourt Forest Area
In the last 24 hours, there were two wildfires

in the

Whitecourt Forest Area, firefighters responded quickly to both wildfires, extinguishing them at 0.01 hectares in size.
Since March 1, 2018, there have been 38

wildfires; with a total area burnt of

11.77

hectares.
Province of Alberta
---
HELP PREVENT WILDFIRE
Never leave your campfire, and when finished, soak it, stir it, and soak it again. Learn

more

.

Clean your off-highway vehicle before, during and after your ride. Learn

more.


Before you go camping, or using a vehicle off-road, find out about fire advisories, restrictions, bans, and off-highway vehicle restrictions at Albertafirebans.ca, or on the Alberta Fire Bans app for Android or Apple devices.
---
ALBERTA WILDFIRE INFORMATION
---
Unless conditions change, your next wildfire update will be June 21, 2018, at 2:00 p.m.
Wildfire
Information Officer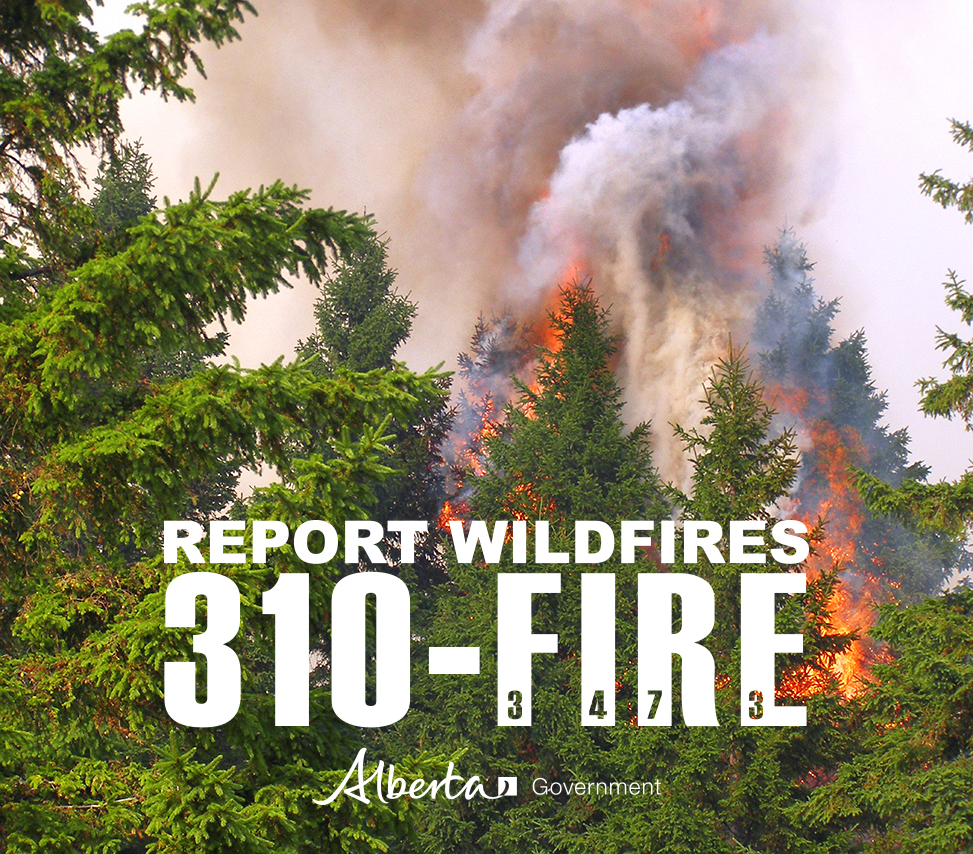 RELATED INFORMATION
Whitecourt Forest Area Wildfire Update