PREVENTING A WILDFIRE IS EASY...
Off-highway vehicles can start wildfires. Preventing this is easy, stop frequently during your ride, check your vehicle for the build up of grass, branches or other debris. Remove them and continue to enjoy your ride - learn more here.
To fully extinguished campfire, simply soak the ashes and stir them. Keep soaking the ashes until they are cool to the touch. Learn more here.


WILDFIRE HAZARD
Cooler temperatures and rain are reducing the wildfire hazard to LOW for the Whitecourt Forest Area. Firefighters need your help reporting and preventing wildfires. If you see smoke in the forest call 310-FIRE (3473).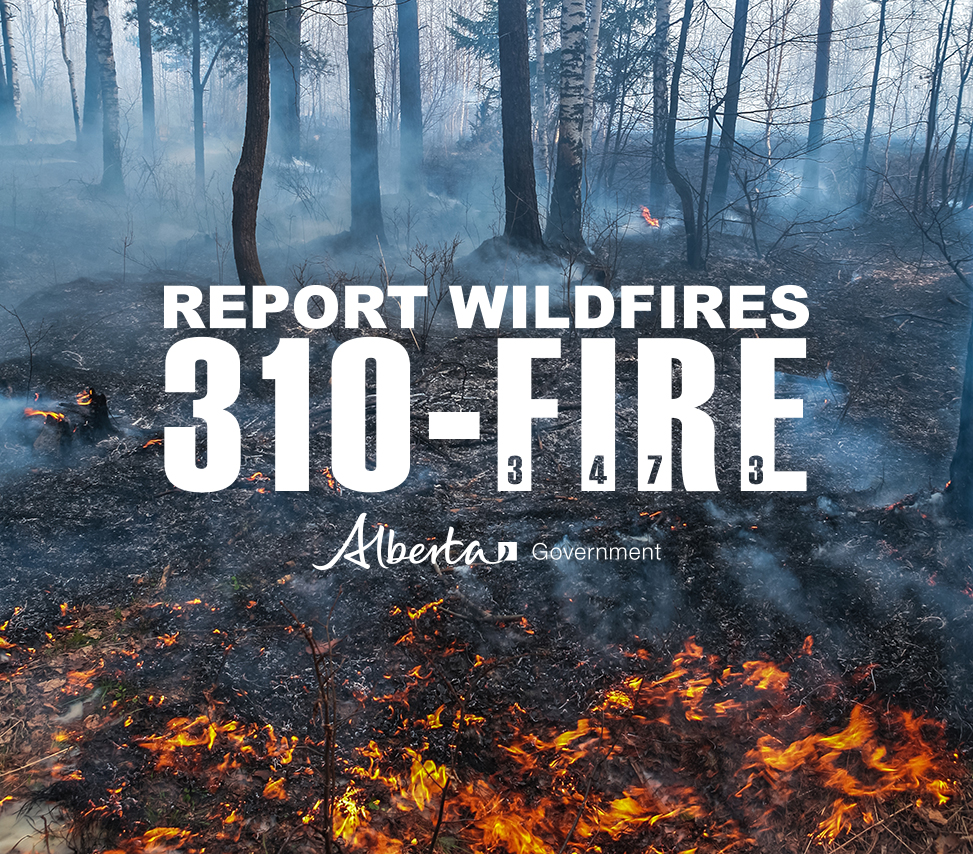 LOCAL WILDFIRE UPDATE
There have been no new wildfires since August 3, 2016 in the Whitecourt Forest Area. Since April 1, 2016 there have been 36 wildfires in the Area, that have burned just over 671 hectares.
For information on the wildfire situation across the province of Alberta, visit wildfire.alberta.ca. Visit beta.albertafirebans.ca to learn about fire restrictions or bans across the province.
NATIONAL WILDFIRE PREVENTION SURVEY

Canada's wildfire management agencies are interested in learning about public understanding of wildfire prevention programs and how these programs and prevention messages could be improved. Human-caused wildfires continue to be a problem across Canada resulting in increasing expenditures, inefficient use of resources, and increased damages.
The link below will launch a short online survey with 10 questions and should only take about 15 minutes to complete.
Thank you for taking the take to complete the survey!
FIRESMART IN THE FALL
If you are living in a forested area, be aware of the wildfire threat and ways you can take action to make your home and community become "FireSmart." Here are some quick and easy ideas to help you get started:

Store firewood a minimum of 10 metres from any structures.
Close in any exposed eaves, vents and soffits on your home.
Mow and water grass within 10 metres of buildings.
Learn more at firesmartcanada.ca
Unless conditions change, your next email update will be on September 2, 2016.
For more frequent updates, check the Alberta Wildfire App for mobile Android or Aple products. You can also subscribe to the update to have it emailed to you.