The fire danger in the Lac La Biche Forest Area is MODERATE.
As the snow melts, dry grass and vegetation is exposed and increases the risk of a fast moving wildfire. Fine fuels like dead grass will ignite easily and fire can spread quickly, even under light winds. Use caution when spending time in forested areas, especially on dry and windy days. If you are riding an OHV, stop regularly to check your hotspots, which can cause dry grass to ignite. Ensure you adhere to your burn permit, never burn in windy conditions and always extinguish your campfire.
Firefighters urge everyone to use caution when working or recreating in the forest. Report smoke or fire in the forest by calling 310-FIRE (3473).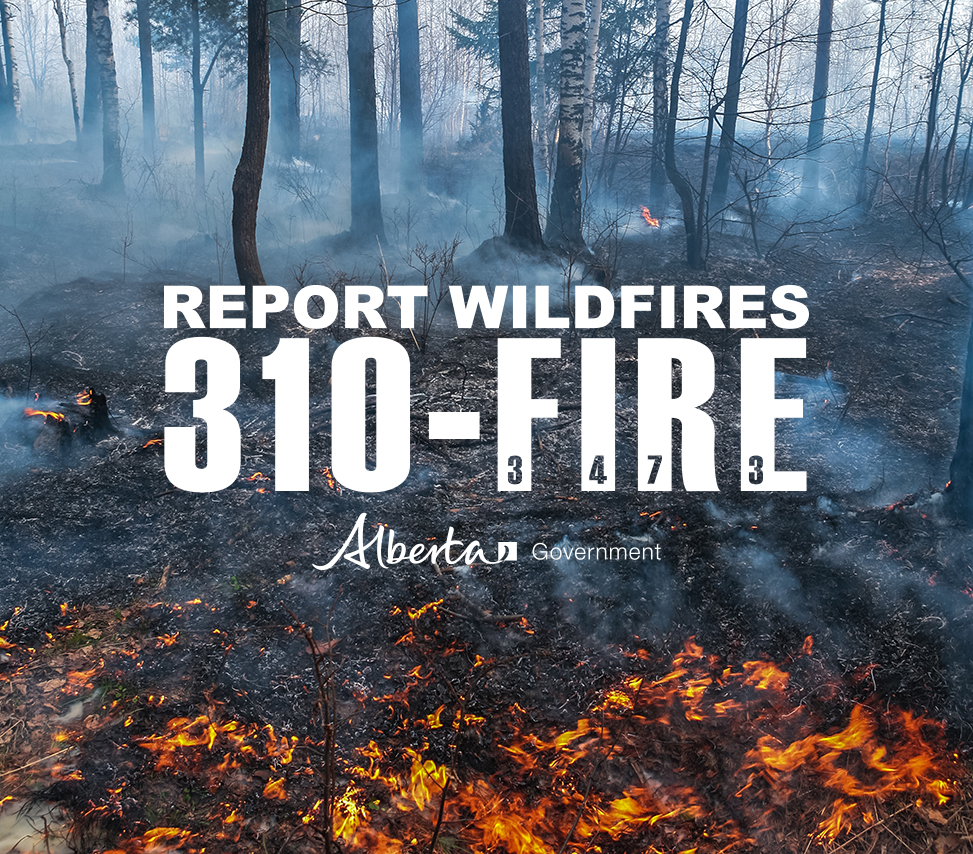 ---
NEW FIRE PERMIT PORTAL LAUNCHED
You can now request your fire permit online through a new online portal. During wildfire season, fire permits are required for any burning in the Forest Protection Area of Alberta, except for campfires.
Fire permits are free and help us track what is burning on the landscape. If you're burning without a fire permit or outside fire permit conditions, your fire is considered a wildfire. By getting a permit before burning, you help keep our firefighters free to fight real wildfires instead of responding to the smoke in your backyard.
To request a fire permit online, visit the new portal. You will need a MyAlberta Digital ID to access the portal. Please note that you can still request your permit from the Lac La Biche forest office by calling 780-623-5388.
---
NEW WILDFIRE DASHBOARD
The new wildfire dashboard provides up-to-date wildfire information at the click of a button. This interactive tool displays important statistics on the number of active wildfires in the Forest Protection Area of Alberta, sizes, locations, suspected causes and more.
The dashboard builds on the former wildfire status map by displaying the most frequently accessed information in one convenient location.
---
WILDFIRE INFORMATION
Download the Alberta Wildfire app today and get access to accurate, real-time information on wildfires in your area. You can also find information on fire advisories, restrictions and bans across the province and much more all on your mobile device.
Available for Apple and Android.
Before heading out, please check albertafirebans.ca to determine whether there are any fire advisories, fire restrictions or fire bans in effect for your destination.
---
For more information please contact:
Provincial Wildfire Information Officer
780-420-1968
Related Information
Websites:
Social Media:

Apps: