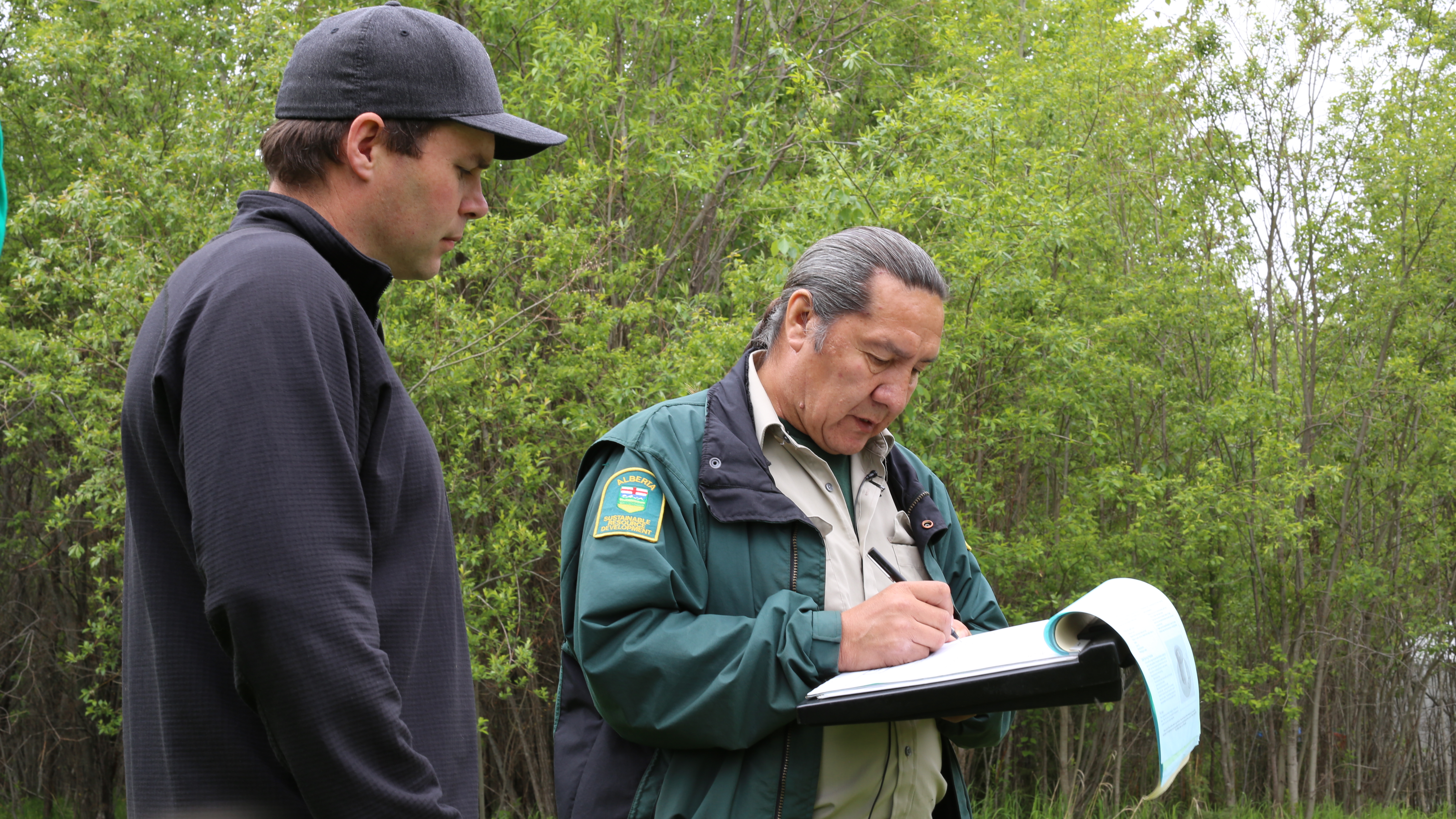 FIRE PERMITS
In Alberta, wildfire season starts March 1.This means fire permits are required for any burning in the forested areas of the province with the exception of campfires. Fire permits are free and available from Agriculture and Forestry in the High Level Forest Area.
Due to the amount of large brush piles and windrow sites accumulated on the landscape Agriculture and Forestry patrolmen and staff have been working with land owners on a case by case bases to help reduce this issue. Please be aware with the Fire Advisory lifted and permits being issued again there may be smoke in the air caused by permit holders burning debris.
To obtain a free permit, call 780-926-5407. Ensure you have the following info; daytime phone number, home location, burn site location and a description of what you plan to burn. Once this info is obtained an Agriculture and Forestry patrolman will schedule a visit with you to inspect your site.
---
HIGH LEVEL FOREST AREA WILDFIRE UPDATE | SEPTEMBER 27, 2019 AT 4:30 p.m.
There are currently 2 active wildfires in the High Level Area all of which are Under Control (UC). Click here for a map of all fire locations and their status within the High Level Forest Area.
Firefighters, helicopters, airtankers and heavy equipment are positioned throughout the High Level Forest Area to respond to any new wildfire starts.
Wildfire of note:
The Jackpot Creek wildfire (HWF-066) is located north of Lutose and is Under Control (UC) at 74,331 hectares.
The Chuckegg Creek fire is Under Control (UC) at 350, 134 hectares. There are 32 firefighters and support staff, 5 helicopters and heavy equipment working on this wildfire.
Although the Chuckegg Creek wildfire is listed as Under Control (UC), this doesn't mean the operation is over. Firefighters as well as lookout personnel are monitoring the fire.
Crews are also working to reclaim fire guard around Watt mountain and south of High Level along highway 35. Please use caution and respect the crews working in the area.
Even with reduced fire activity areas of the fire will remain active within the perimeter. Please remain vigilant and aware of your surroundings while travelling near the fire.
---
ALERTS AND EVACUATIONS | BE PREPARED, STAY INFORMED
Download the Alberta Emergency Alert app or visit their website by clicking here. You can also check with the county, the town or your local community to see if new alerts or evacuation orders have been issued.
---
ROAD CLOSURE INFORMATION
To stay informed on all road closure information visit the Alberta Transportation website or download the mobile app.
SMOKE ISSUES
Smoke from wildfires in northern Alberta has caused poor air quality and reducing visibility at times. Winds will continue to shift bringing smoky conditions. For health related smoke issues, please visit Alberta Health Services.
---
---
Victoria Ostendorf | Wildfire Information Officer
High Level Forest Area
Phone: 780-841-9387
1-866-FYI-FIRE
---
RELATED INFORMATION