The Fire Advisory has been lifted for the High Level Forest Area. Use caution within the Forest Protection Area. To report a wildfire, call 310-FIRE (3473).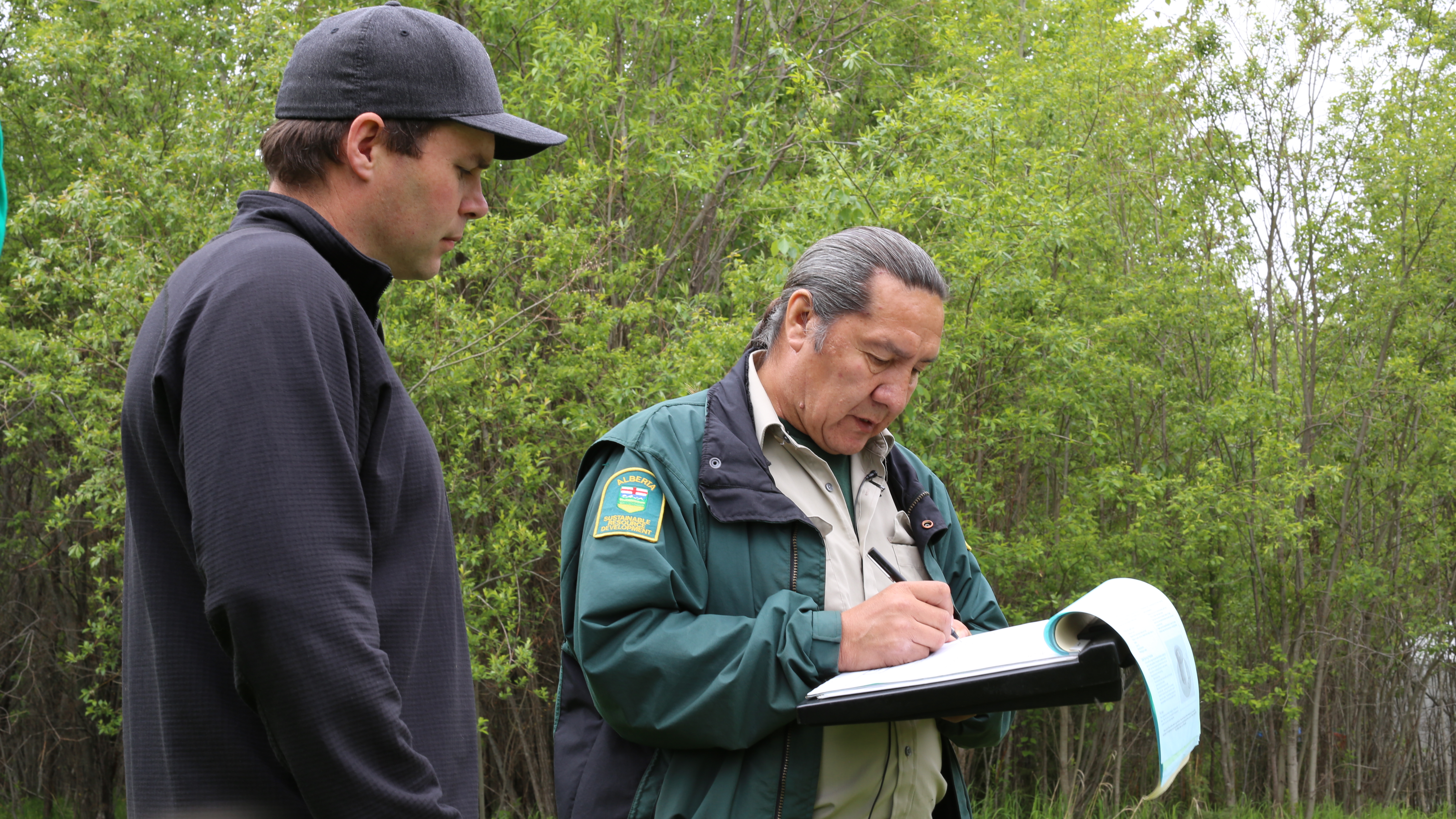 FIRE PERMITS
In Alberta, wildfire season starts March 1. This means fire permits are required for any burning in the forested areas of the province with the exception of campfires.
Fire permits are free and available from Agriculture and Forestry in the High Level Forest Area. Call 780-926-5407 to obtain a free permit. Ensure you have the following info; daytime phone number, home location, burn site location and a description of what you plan to burn. Once this info is obtained an Agriculture and Forestry patrolman will schedule a visit with you.
---
HIGH LEVEL FOREST AREA WILDFIRE UPDATE | AUGUST 12, 2019 AT 11:00 a.m.
There are currently 8 active wildfires in the High Level Area. Of these fires: 3 are Being Held (BH) and 5 are Under Control (UC). Click here for a map of all fire locations and their status within the High Level Forest Area.
Wildfire of note:
The Jackpot Creek wildfire (HWF-066) is located north of Lutose and is Under Control (UC) at 74,331 hectares. There are 21 firefighters and 2 helicopters working on this fire.
See below for details on the Chuckegg Creek wildfire
Firefighters, helicopters, airtankers and heavy equipment are positioned throughout the High Level Forest Area to respond to any new wildfire starts.
---
CHUCKEGG CREEK WILDFIRE UPDATE | AUGUST 12, 2019 AT 11:00 a.m.
Last recorded size: 350,134 hectares
Status Being Held (BH)
Fire perimeter: 635.27 km
There are 457 firefighters and support staff, 8 helicopters and 16 pieces of heavy equipment fighting this wildfire.
*Fire size and perimeter are subject to change based on clearer visibility for high-altitude scanning.
Smoke and fire activity may occur along Highway 35 south and Highway 58 east of High Level as that area is within the perimeter of the Chuckegg Creek wildfire. Please use caution as you're traveling through these areas and consider slowing down as you pass through.
Although the Chuckegg Creek wildfire is listed as Being Held (BH), this doesn't mean the operation is over. Scanning operations continue to identify hot spots. Crews are working hard to put out all identified hot spots and ensure there is no threat to the established line. Crews are working hot spots along highway 58. Please slow down and allow them to work safely.
Even with reduced fire activity areas of the fire will remain active within the perimeter. Please remain vigilant and aware of your surroundings while travelling near the fire.
---
ALERTS AND EVACUATIONS | BE PREPARED, STAY INFORMED
Download the Alberta Emergency Alert app or visit their website by clicking here. You can also check with the county, the town or your local community to see if new alerts or evacuation orders have been issued.
---
ROAD CLOSURE INFORMATION
To stay informed on all road closure information visit the Alberta Transportation website or download the mobile app.
SMOKE ISSUES
Smoke from wildfires in northern Alberta has caused poor air quality and reducing visibility at times. Winds will continue to shift bringing smoky conditions. For health related smoke issues, please visit Alberta Health Services.
---
PUBLIC SAFETY - WILDFIRE OPERATIONS
During an active wildfire, the highest priority is the safety of the public and wildfire personnel. Please refrain from entering areas of active wildfire suppression. If you encounter aircraft or helicopter bucketing operations on a water body please move your boat to shore.
The airspace around a wildfire is restricted via NOTAM in a radius of 9 kilometres to an altitude of 3,000 feet above ground level. It is illegal to operate any aircraft not associated with wildfire suppression within the restricted area, including drones. Do not fly drones or UAVs near or within the perimeter of an active wildfire. When a drone is near a wildfire it endangers firefighting personnel and important aerial firefighting operations will be grounded. Those caught in violation can be subject to an automatic court appearance and a fine of up to $100,000.
For more information, please contact:
Victoria Ostendorf | Wildfire Information Officer
High Level Forest Area
Phone: 780-841-9387
1-866-FYI-FIRE
---
RELATED INFORMATION