Rain combined with cooler temperatures will keep the wildfire danger in the Grande Prairie Forest Area LOW. Dry grass is extremely flammable at this time of year.
Sturgeon Lake Cree Nation Hazard Reduction Burn
Firefighters are making good progress with 30 hectares complete. Hazard reduction burning reduces the risk of human caused wildfires and help protect homes and community infrastructure from future wildfires. Removing the grass fuel load along ditches, open fields, OHV trails and other recreation areas is another step in making their community FireSmart.

Whenever possible use an existing campfire facility such as rings and pits for your campfire. These facilities are available in many campgrounds and recreation area and are designed to help contain a fire and prevent it from spreading. If no campfire facilities are available, use sites that are clear of dry grass, bushes, leaves, branches, tree trunks, peat moss, and overhanging branches. If the site has already been used for a campfire, use the same site.
The Forest and Prairie Protection Act include fines for abandoning campfires as well as for using fireworks and exploding targets in forested areas learn more here.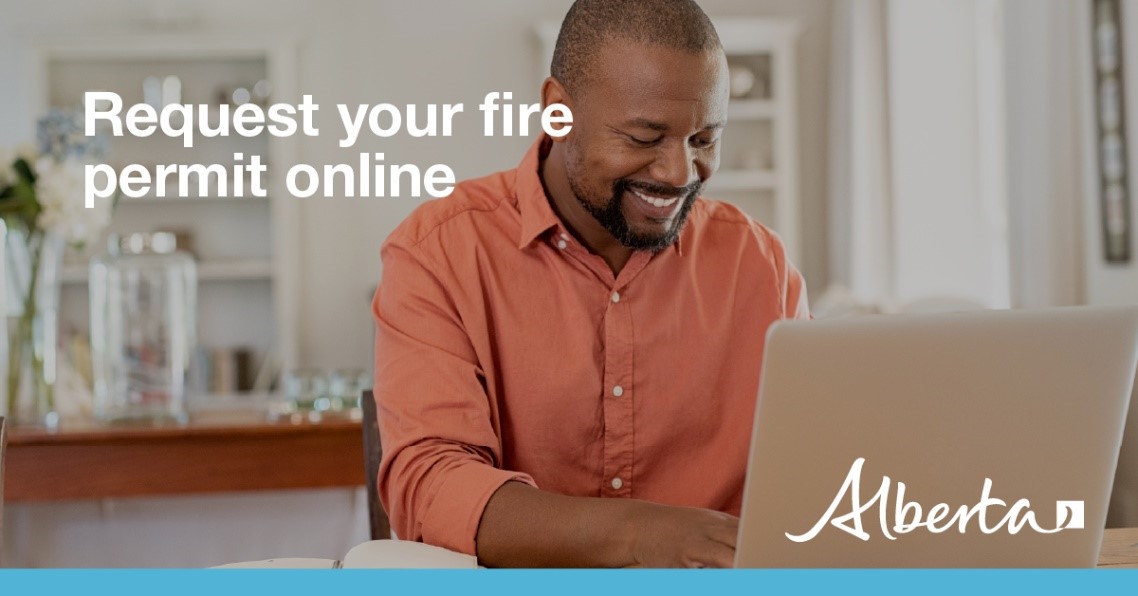 Albertans living or working in the Forest Protection Area of the province can request a free fire permit by contacting your local forestry office or using the new, convenient online Fire Permit Portal. Anyone living outside the Forest Protection Area can contact their municipality for information about local fire permit requirements.
County West / Grovedale - (780) 814-1648
Spirit River – (780) 814-1983
Valleyview – (780) 524-6576

For more information:
Kelly Burke | Wildfire Information Officer
(780) 832 7235