The fire hazard for the High Level Forest Area is low. No matter the conditions please never leave a fire unattended and ensure they are extinguished before leaving the site. Fires can smoulder under grown and emerge again as a wildfire. To report a wildfire call 310-FIRE.
---
FIRE PERMITS
Fire permits are required for all burning (except for campfires) within the Forest Protection Area of Alberta. New penalties now exist for failure to produce a fire permit when requested by a forest officer, read more here.
To obtain your free fire permit please call 780-926-5407. Leave us a message with the following info; name, daytime phone number, location of burn, and what you want to burn.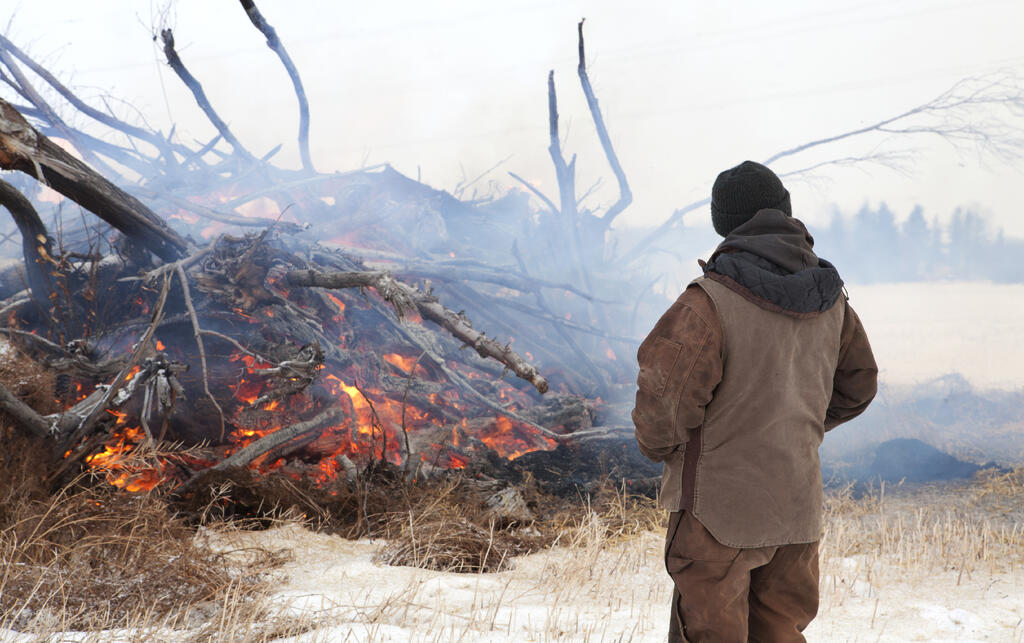 WILDFIRE UPDATE OCTOBER 19, 2017 AT 12:00PM
There are 7 wildfires in the High Level Forest Area. Of these fires; 5 are under control and 2 have been turned over to the responsible party. These wildfires are not threatening any communities.
Find the wildfire location and status map, here. Please report a wildfire by calling 310-FIRE. For more information on the wildfire situation across the province of Alberta, visit: wildfire.alberta.ca
DO YOUR PART TO PREVENT WILDFIRES
An Off-Highway vehicle exhaust can reach temperatures of over 200 degrees Celsius. That means it won't take long for that wet and muddy debris to dry up, start smoldering and fall onto the ground as you drive away. You can help reduce your chance of starting a wildfire by stopping frequently to remove any buildup of debris from the hot spots on your machine. Ride debris free.
A campfire left smoldering can cause a wildfire. Never leave your campfire unattended and make sure it's out. Soak it, stir up the ashes and soak it again. A campfire is out when the ashes are cool to the touch.
COME JOIN OUR TEAM
Skip the morning commute and take a helicopter to work! Apply by November 30 to become a wildland firefighter. Please visit www.wildfire.alberta.ca/jobs for more information on our many seasonal job opportunities.
Victoria Ostendorf
Wildfire Information Officer
High Level Forest Area
Mobile: (780)841-9387
Email: [email protected]
Stay current on Alberta's wildfire situation; download the Alberta Wildfire mobile app for Android or Apple products. You can also join the conversation on Facebook, Twitter or Instagram.