End of Wildfire Season - Burn permits are no longer required
Wildfire EWF121 was detected on December 14th approximately 14 km's E-NE of Cadomin, Alberta and 10 km's S-SW of Mercoal and remains UNDER CONTROL. The size has been updated to 398 hectares.
No additional hot spots or fire activity has been observed over the last several weeks. Until significant snow blankets the fire, Agriculture and Forestry will continue to monitor.
Industry and Agriculture and Forestry are working cooperatively until the fire is classified as extinguished.
To date, 2 dozers, 2 excavators, 1 grader and 1 helicopter has been used to work on this fire.
Map produced on Dec 15th, 2018 by Agriculture and Forestry showing location of EWF121 in proximity to nearby communities.
---
Planning on Cutting Your Own Firewood?
Visit the Agriculture and Forestry website or your local Forestry office and use our self serve kiosk to purchase your TM66 permit.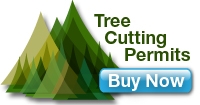 ---
End of Wildfire Season
The Wildfire Season has officially come to an end and permits are no longer required when burning. The new fire season will start March 1, 2019. Help prevent wildfires and ensure your piles are fully extinguished.
Always use caution when burning, no matter the fire danger. If you see smoke or flame in the forest, report it by calling 310-FIRE (3473).
Please use caution when recreating or working in the outdoors and keep watch of your surroundings. Cured grass and fine fuels are extremely dry and any spark, hot exhaust or friction can start a wildfire. Be aware of forecasted weather conditions or any expected chinook winds.
---
Winter Burning
Many landowners and industry representatives will be conducting winter burning. We ask that you always use caution when burning and that you are aware of the following:
To assist the Edson Forest Area in regards to reports of smoke or flame, we ask that you contact the dispatch line (780) 723-8507 with the following:

Name of landowner burning or company and representative name.

Phone number in case of emergency.

Legal land description or latitude/longitude.

Ensure that you have the proper tools with you at any burn, including an axe, two shovels and at least 200 litres of water.

Do not burn if the wind speed is over 15 km/h. Wind can pick up sparks or embers and start a wildfire if the conditions are right.

As with any burning, do not attempt to burn more then you can control.

Check your burns, especially in the spring. A smoldering fire can burrow under the ground and re-surface months later.

If you have any questions about proper burning procedures, visit wildfire.alberta.ca or phone 310-0000.
---
---
Looking for unique employment next summer?
Alberta Wildfire is accepting applications for various wildfire positions through out the winter months for next fire season. If you or someone you know loves the outdoors and believes in teamwork, Alberta Agriculture and Forestry may have a job for you! Visit our "Recruitment" link.
---
ALBERTA WILDFIRE INFORMATION
Caroline Charbonneau
Wildfire Information Officer
(C): 780.740.1341